There are two important strands in our Music Programme: the curricular and co-curricular programs. All students have the chance to foster their practical skills as musicians in our classroom offerings. Students are also invited to learn an instrument or undertake singing lessons and be a part of our co-curricular ensemble programme. Our ensembles rehearse each morning before school and weekly individual and small group lessons are rotated throughout the timetable.
The College has a Junior and Senior Choir. Our Senior Choir is comprised of students who undertake our Religious Education Liturgy elective in years 10, 11 and 12. We also have three Concert Bands and two Jazz Ensembles. We have a proud and decorated history in our Music Department with our ensembles achieving state-wide and national success at a variety of competitions and events.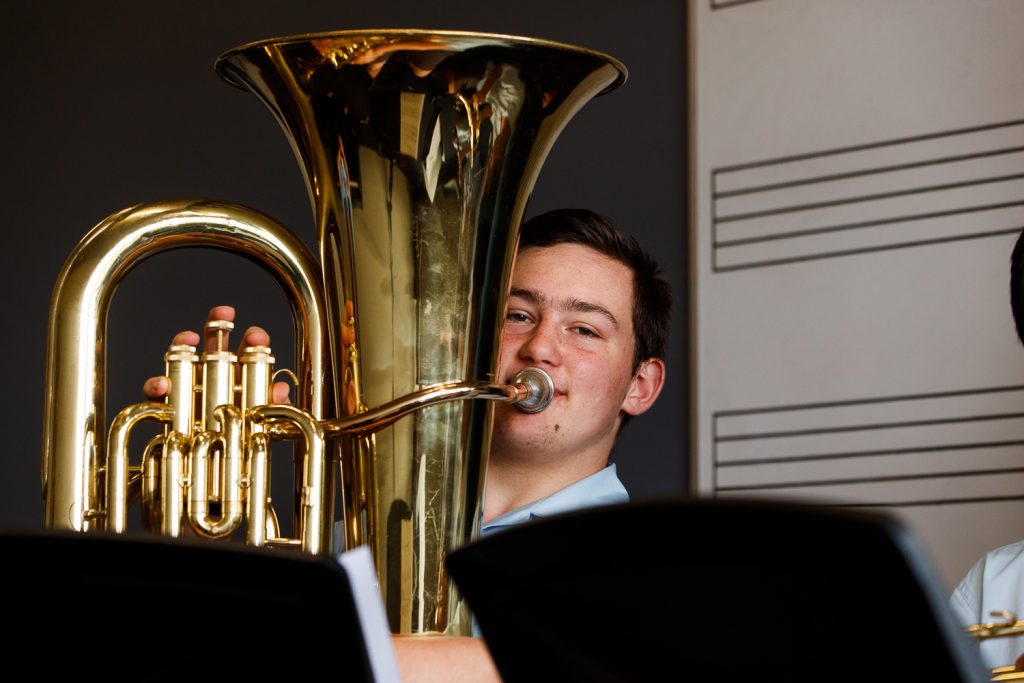 ---
Year 7 – Year 8
All year 7 and 8 students study music for the duration of the year. The focus is on group performance using the Kodaly methodology for teaching singing skills to all students. They also develop important music literacy and music technology skills which supports their development as performers.
Year 9 – Year 10
Music studies become optional at the year 9 and year 10 levels. The study becomes a bit more individualised with a growing focus on solo performance assessments. Year 9 students can choose either or both of 'Music Performance' and 'Vocal Performance' electives. While in year 10 the yearlong combination of Music A and Music B aims to prepare students for the VCE Music units.
Year 11 – Year 12
The vast majority of our VCE musicians undertake VCE Music Performance as soloists. Central to their assessment is the preparation of a solo recital which in year 12 is externally assessed. Students can also undertake additional VCE Music subjects like Music Styles and Composition and Music Investigation.
Enrolment Forms